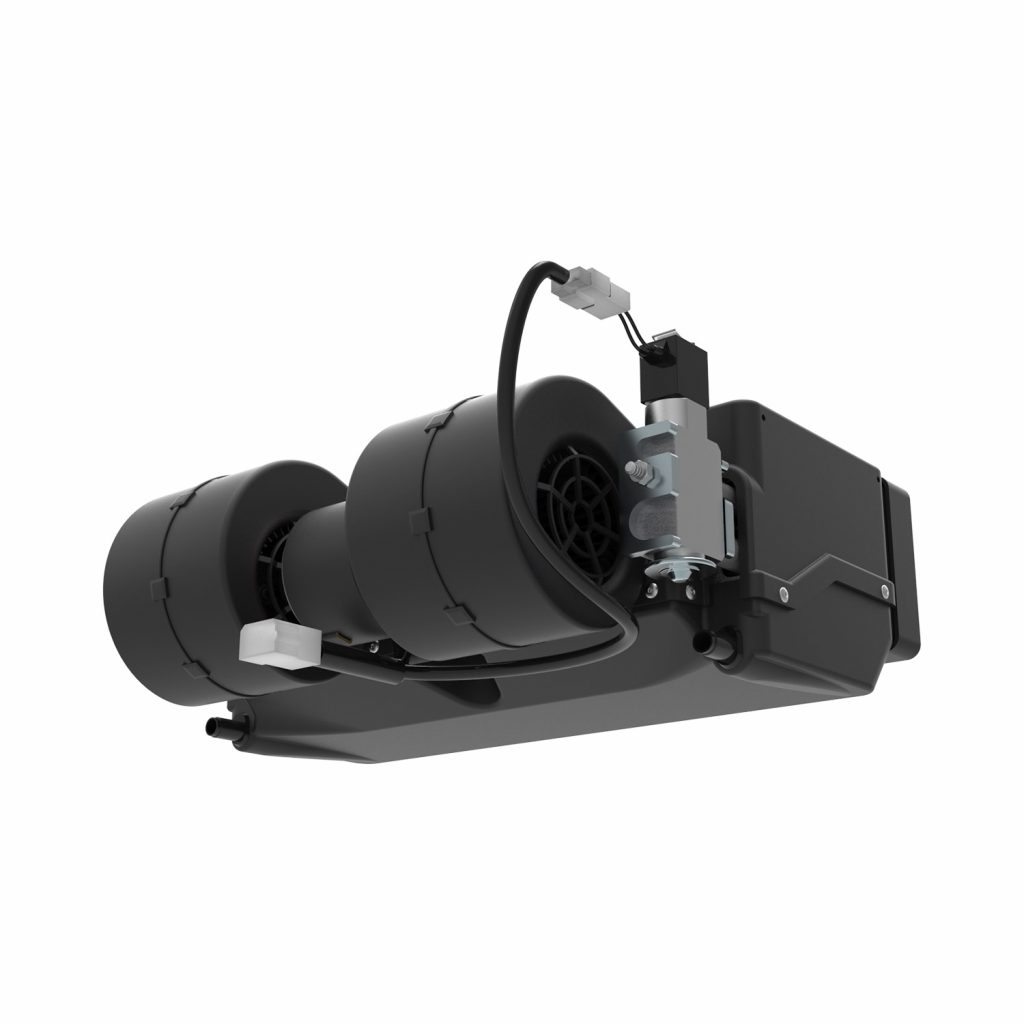 Camarote HVAC unit is a split system available in heating/cooling options or both combined. Heater core inside Camarote unit is connected to the main vehicle coolant loop, whereas the AC system runs upon vehicle power source.
Camarote allows the end customer to choose between different panels options: Front-free, potentiometers + switches or electric control.
It is a very suitable solution for on-road and off-road vehicles with a need to air-condition a small to medium cabin, such as cranes, agricultural vehicles or ambulances.
Technical specs
Drawings
Real applications
Attachments
Additional information
| | |
| --- | --- |
| Dimensions | 922 x 555 x 191 mm (11.6 x 5.6 x 12.3 inch) |
| Operating voltage | 12 / 24 VDC |
| Operating current | 7 A (24V) and 14 A (12V) |
| Heating capacity | 5,5 kW (19,000 Btu/h) |
| Cooling capacity | 5,3 kW (18,000 Btu/h) |
| Air flow | 550 m3/h (325 cfm) |
| Weight | 5 kg (11 lb) |
| Blower type | Brushless |
| Control | Upon customer request |
| Air distribution | Direct to cab |
It might also interest you